A report done by the Government Accountability Office (GAO) found that some of the state-run occupational safety and health organization's programs (OSHA) have failed to meet many of the minimum requirements for workplace safety.
The major issue that OSHA faces is the amount, or lack thereof, of essential staffing within their agencies. OSHA has specifically cited that they do not have an adequate number of personnel on hand to monitor and inspect workplaces, and therefore have fallen short of meeting their goals for workplace safety.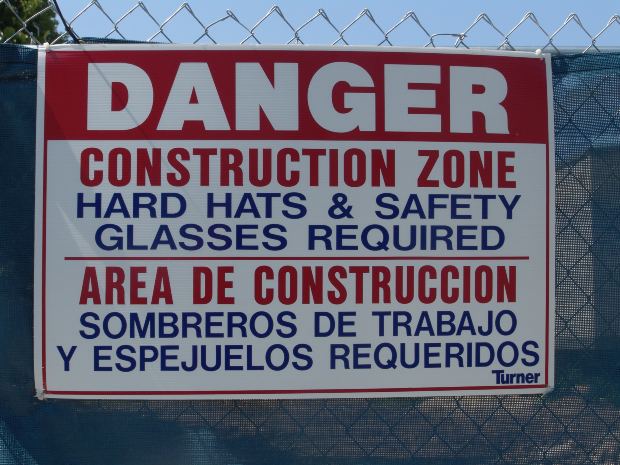 Much of the reason for this lack of staffing comes from constrained budgets and budget cuts by the state government. In most states, including Massachusetts, OSHA is a state-funded agency that requires federal funding to operate successfully. Not only does short staffing affect safety goals, but many staff members, as OSHA stated, lack essential training and competence. OSHA's biggest challenge is not having any control over staffing because they don't have the resources or the power to change the state and federal funding they receive.
The GAO recommended that Congress members pass a law to compensate for inadequate staffing and to give state-run OSHA officials more authority when it comes to ensuring safe work practices. Essentially, the GAO advised that OSHA should have more of a role in assessing the needs of states' occupational health and safety programs. That is, OSHA officials should be able to directly address issues and solve them most efficiently, rather than go through tedious chain of command to assess and solve problems.
OSHA was founded to ensure safe and healthful working conditions for employees across the nation by adopting and enforcing federal occupational safety and health standards. It is the responsibility of every employer to ensure safe working environments for all employees, and to safeguard workplaces from conditions that threaten to well-being and safety of themselves and employees. Employers have the responsibility to make sure employees are properly trained and are able to perform their job efficiently and in a way that does not pose a threat to their safety. Employers are also responsible for maintaining equipment and certifying that all tools or machinery are operating properly. If an incident does occur on their premises where an employee becomes sick or is injured or killed, the employer must accurately record the incident and notify OSHA personnel immediately.

Conversely employees have the right to work in conditions that do not pose a risk to their health or safety, and are entitled to proper training and information to properly do their job and learn about chemical and hazards in order to prevent against injury. They are also entitled to review any records of previous work-related injuries within their business as well as get copies of any test results that may measure the hazards of their workplaces. Employees absolutely have the right to request an OSHA official to inspect their workplace if they know of or suspect unsafe or hazardous working conditions within their workplace, and they may also confidentially file a complaint with OSHA about their workplace.

If you or someone you love was injured while at work or were exposed to unsafe working conditions that left you ill or hurt, call one of the experienced Boston Workers' Compensation Lawyers at Altman & Altman to schedule a free initial consultation. Workers' Compensation Laws are supposed to guarantee benefits to anyone who becomes injured at work, by providing individuals with compensation for any expenses incurred while they are out of work, such as medical bills, lost wages, and compensation for pain and suffering. For nearly 50 years our lawyers have been helping clients receive the compensation they deserve and we have the resources and we have successfully recovered millions of dollars in workers' compensation benefits and high settlement verdicts for employees who have been injured while on the job. Our attorneys are available 24/7 to assist you with any and all questions you have about your case.