Two workers were hospitalized after sustaining injuries at a construction site in Kingston, MA this morning. The men, whose injuries were classified as non-life threatening, were taken to Jordan Hospital after a wall that was being moved into place fell.
The men were working at a house being built on Country Club way in Kingston. According to public records, the property is owned by High Pines Corporation.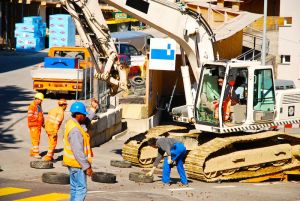 Regardless of the severity of the injuries, both workers are entitled to workers' compensation benefits to pay for any medical costs directly related to the incident. In Massachusetts these benefits should guarantee, in addition to covering initial medical costs, coverage of disability payments, and compensation for any permanent bodily damage (disfigurement, scars, loss of function, etc.)
The injured workers are entitled to worker compensation benefits, which include:
• Immediate payment of all lost wages • Ensuring that all necessary medical care is provided for in a timely fashion • Having all bills processed and paid by the workers' compensation insurance carrier

In most legal cases, but particularly with a workers' compensation claim, it is always important to consult with an attorney, especially at the early stages of your case. Even if it appears that your employer is paying you the compensation that you deserve, this could potentially stop at any time. Furthermore, there may be additional benefits to which you are entitled and of which you are unaware. Often times an employer's insurance carrier will set you up for a medical evaluation and decide when you are ready to go back to work. In some cases, you might not be ready to go back to work and may need to fight to keep your benefits coming while you continue to heal and receive the necessary medical treatment.
No two workers compensation cases are the same. Sometimes even the most clear cut injuries require immediate attorney intervention. We have been handling Massachusetts workers' compensation cases for over 40 years and have been consistently exceeding our clients' expectations.
At Altman & Altman, the first consultation is of no cost to you and without any obligation. Accordingly, if your workers' compensation benefits are being denied or disputed or even if you want to explore your options, we are always available for a candid and thorough conversation with you.
We are confident that we will provide you with valuable knowledge and insight into your case, and will provide you with excellent representation if that is the course that you choose.